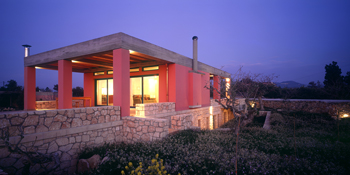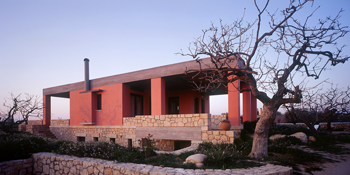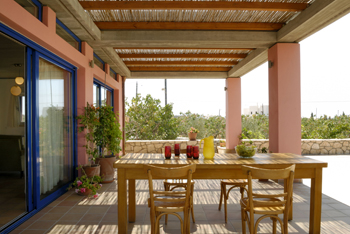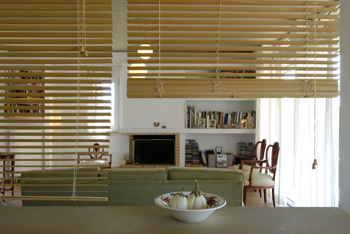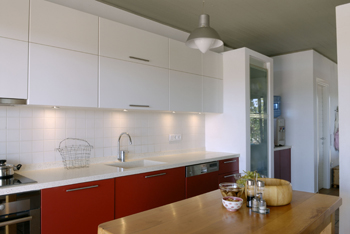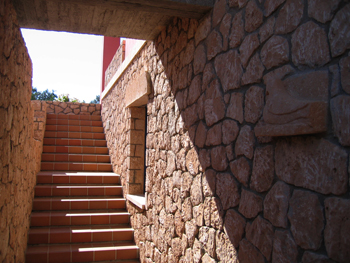 Architect's Eco-minded House near the sea in Aegina island, Greece with sea view

Type:
Residential House
Size:
125 sq.m. with large open verandas
Town:
Aegina island, Greece (40 minutes from Pireas)
No. of Bedrooms:
3
No. of Bathrooms:
3
No. of WC:
1
No. of Kitchen:
1
Floors:
2
Garage:
On site
Workspace:
1
Features:
Fully furnished, verandas, family room, fireplace, pet friendly, Wi-Fi, central heating, solar water heating.
Description:
Two storey private house, designed by eco-minded architect, on 1,000 sq.m. land surrounded by pistachio, almond, olive, pomegranate and other trees, and indegenous vegetation.

7-minute walk to the sea, 15-minute walk to the port of Aegina.

Modern design, modern appliances, Wi-Fi, wooden floors, study, and more.

Completely insulated, thermal-break windows, passive ventilation with ceiling fans, central heating, water cistern for rainwater collection to water the garden, composter in garden, solar water heater, and more.